Where are they now?
"Max" AKA Leroy Pictured above 10 years old in USA with owner Mark Lazar
Brasshead Diamond Idol
Sire: Grand Ch Bekmar Billy Idol ROM
Dam: Grand CH Maolmhin Devils Voodoo ROM



Brasshead Bewitched ROM "Flick" living in NSW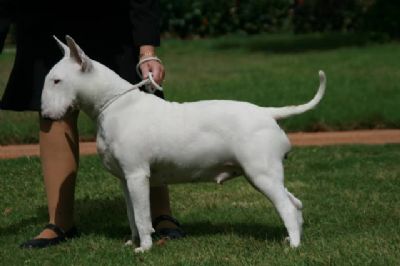 Brasshead Toy Soldier "Sarge" living in Queensland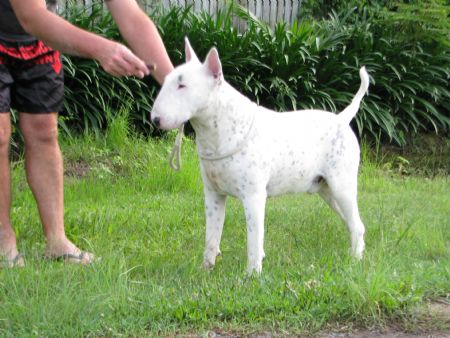 Brasshead Obe one Kanobe living in WA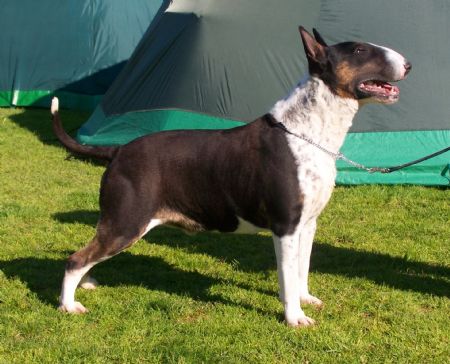 Happily living in Perth WA with the Lennards. - Frozen semen available

Brasshead Jedi Knight living in NSW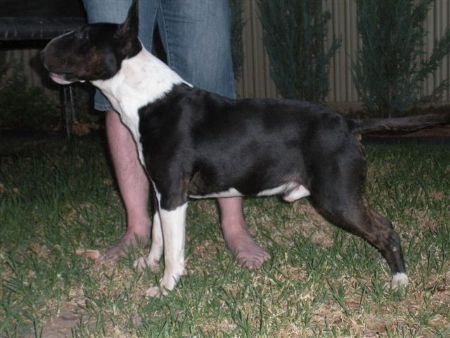 "Jed the Reb" lives in Albury Woodonga NSW and is co-owned with Bill and Bec
Sire: Brasshead Obe One Kanobe Dam:Bullroy Jenbar



Brasshead Buzz Lite Year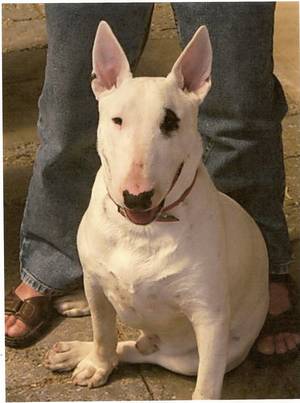 Buzz lives with Jacqui and family in Goolwa SA
Sire: Grand Ch Bekmar Billy Idol ROM Dam:Bullroy Jenbar (desexed)


Brasshead Princess Lia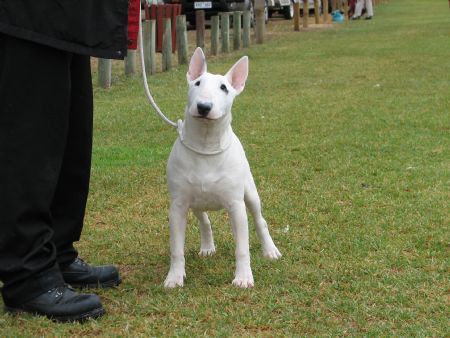 Lia unexpectidly had to be desexed and now lives with her new owners Michael and family in Kent Town SA



Brasshead Element Bam "Bosco"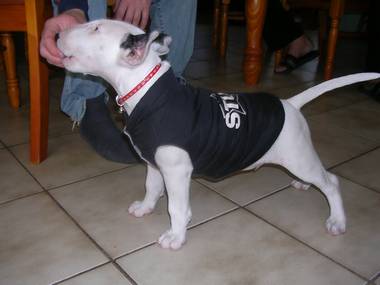 "Bosco" lives in Burton SA with Jason & Family.
His jacket has the word "STUD" across the back, very cute.
Sire: Brasshead Hot Buttered Dam:Trahern Confetti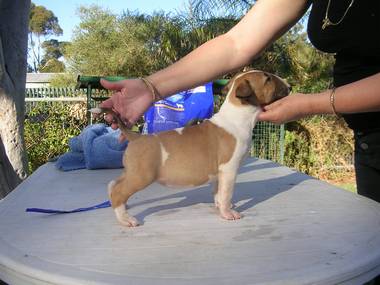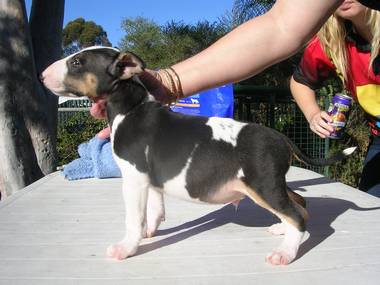 Top left: "Ruby" Brasshead Rusty Ruby lives with Jason and Sharlene & Family in Brisbane QLD. Top right: Brasshead Ace of Spades lives in Kalgoorlie WA with Reece & Family
Sire: Brasshead Hot Buttered Dam:Trahern Confetti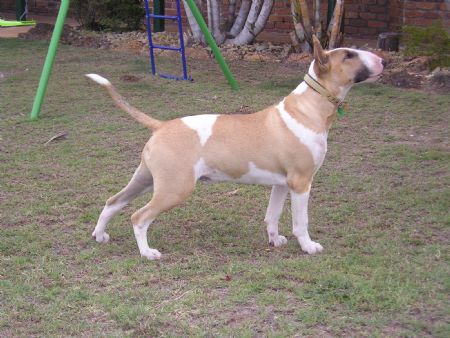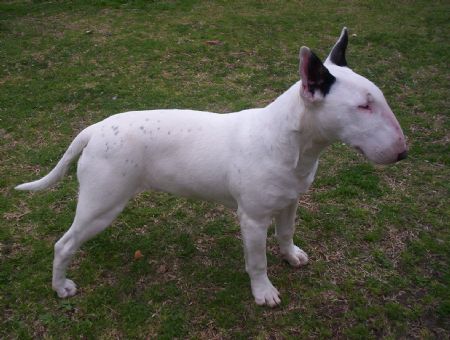 Top left Brasshead Volcom Stone lives in Queensland with Des and Family Top right "Missy" Brasshead Miss Roxy lives with Kylie and family in Sydney. Both are sired by Brasshead Hot Buttered and dam is Trahern Confetti.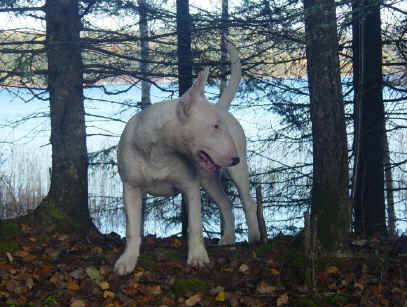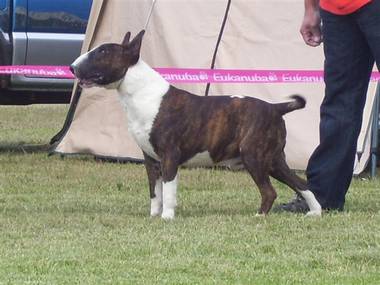 Top left "Xander" Brasshead Snow Devil [deceased] lived in Sweden and will always be remembered by Veronica, Hans and Wiggo and all of us at Brasshead. Top right "Huey" a Billy Idol son is loved by Steve and Maggie in South Africa, Huey was named after the Huey Hellicopter Ride that Maggie took me on in Capetown. His Show name is Brasshead Blood Diamond, a movie about the African Diamond Mines.




Litter Brothers both over the Rainbow Bridge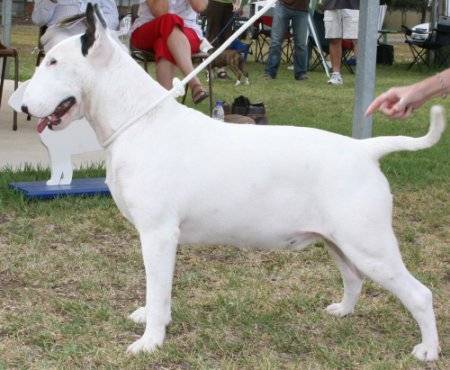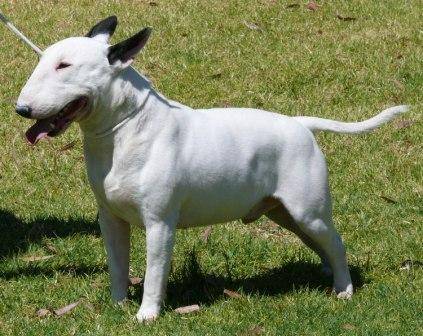 Above left, "Mason" Brasshead Hot Buttered [AI] was loved and owned by Roxanne Rich and Family in Adelaide South Australia. Above right is Masons litter brother "Blade" Brasshead Piping Hot [AI] Blade was owned and loved by Allan and Jan Holmes also in Adelaide. Both Mason and Blade were from our imports Mace and China litter, US,Can, Aust, NZ Champion Boromir Quicksilver ROM & Boromir Ozone Baby Imp NZ. Blade and Mason were only shown annually at The Bull terrier Club of SA Inc specialties.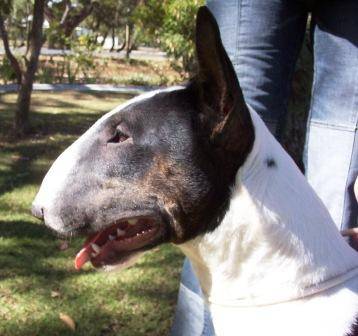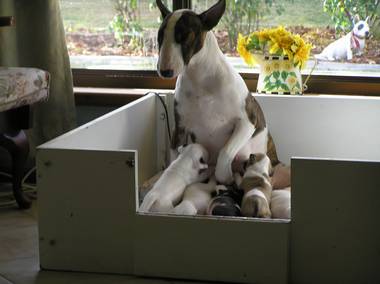 Above left, "Tilly" Maolmhin African Voodoo is loved and owned by Bill Allan and Family in Adelaide South Australia. Tilly is by Aust CH Amatol Diablo [ROM] and is a grand daughter of the South African Supreme Bull Terrier Sth Afr CH Pollyssa's Apprentice Arthur of Inkunzi (NDL) Tilly now desexed had only two litters of which she produced small litters of good quality. CH Brasshead Dominoe ROM & Brasshead Obe one Kanobe are both Tilly pups from different litters. Above right is "Connie" Trahern Confetti, a Billy Idol daughter, Connie is owned and loved by Mandy & Family also in Adelaide.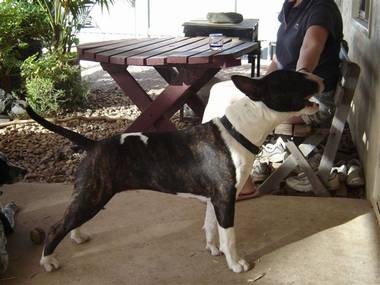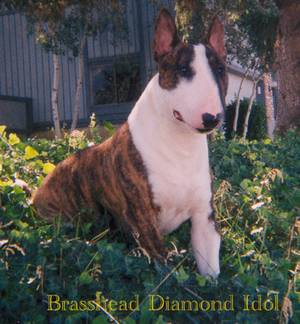 Above left, "Howard" Brasshead Black Label brother to Blood Diamond is owned and loved by Andrew and Vicky down on the Yorke Peninsula at Kadina South Australia. Above right "Max" Brasshead Diamond Idol one of Billy Idols first born sons, is owned and loved by Mark Lazar in Utah America and lives with an old Golden Retriever.