About Us
Kerry & Paul both hold long term Executive positions on The Bull Terrier Club of South Australia Inc. and Kerry has been awarded with her Life Membership of the BTCSA Inc.
Kerry is a licensed Bull Terrier Specialist Judge listed on the
National Bull Terrier Council Australia NBTC(A)
ROM Judges List.
Kerry has judged Bull Terrier/Miniature Specialties in
Perth,
Adelaide,
Melbourne, Sydney, Canberra, New Zealand, South Africa, Czek Republic & America.

In 2016 Kerry judged the prestigeous Bull Terrier Country Competition in Holland.

In October 2018 Kerry will be judging for the BTC America at Montgomery.
Kerry is also a licensed "All Breeds" judge registered with the Australian National Kennel Council
Kerry has judged all breeds shows in South Africa, USA, New Zealand & China.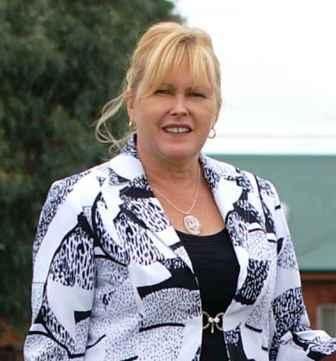 OUR HOME BRED SUCCESS IN RECENT YEARS
CH BRASSHEAD DOMINOE (ROM)
CH BRASSHEAD VOODOO BEAR
CH BRASSHEAD BLACK EYE PEAS
BRASSHEAD OBE ONE KANOBE
CH BRASSHEAD BEAR WOLF
CH BRASSHEAD BEAR WITCH (ROM)
CH BRASSHEAD JEDI KNIGHT
CH BRASSHEAD ROBIN HOOD
CH BRASSHEAD TOY SOLDIER
CH BRASSHEAD AMERICAN WOMAN (AI)
BRASSHEAD BEWITCHED (ROM)
CH BRASSHEAD GOTHIC VORTEX OF BOROMIR (AUST & NZ ROM)
CH BRASSHEAD BLARE WITCH
CH BRASSHEAD WITCHES BRITCHES (ROM)
BRASSHEAD WITCHY POOH
CH BRASSHEAD GOTHIC WITCH
CH BRASSHEAD GOTHIC CLOWN (ROM)
CH BRASSHEAD GOTHIC GODDESS
BRASSHEAD RIVER QUEEN (AI) (ROM)